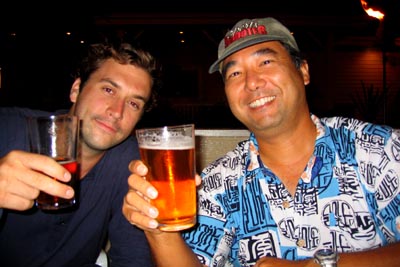 Aaron and I get to have some cheers at Ocean's Sports Bar late Friday night. Consider it a Sports Shooter's belated birthday drink.

Travis and Andrea enjoy Ocean's and some live music by Poncho.

El Ron playing the Cheshire Cat at Ocean's.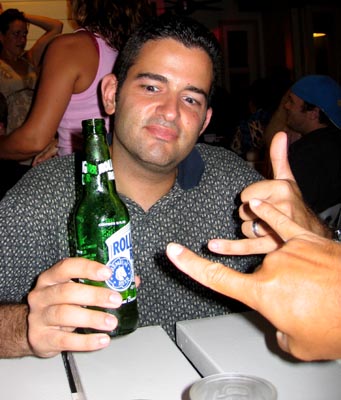 Joe supporting the Rolling Rock beer company.

Andrea illuminated a beer gel, Kona Brew's Golden Ale (aka Big Surf brew).