Mike caught in the act of chimping to Eminem at the Waiakea at Kealakehe football game.

Some happy homecoming court members.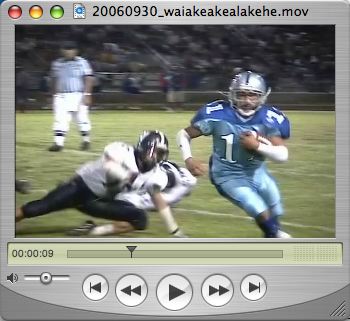 Click on the above image for a video clip of a couple game plays. (4MB)
I might have come close to getting run over on the interception play but I did get to bunt a football headed my way during halftime with my monopod.