Some Windoze fanboy illegally used an image from this blog (notice the copyright designation in the sidebar? And I DO send in all my images to the copyright office with Copyright Form VA). They used it to bash Macs about them crashing, yeah, all computers crash.
So since he's hijacking the image from my server.
Here's fanboy's site before.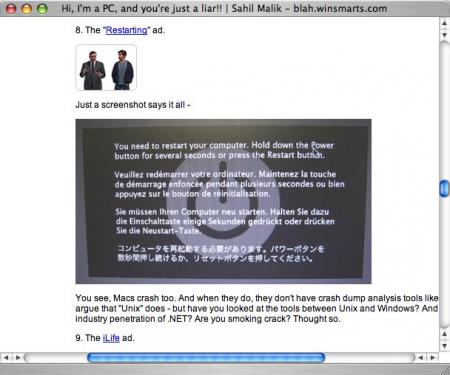 And here's fanboy's site after I changed the image on my server.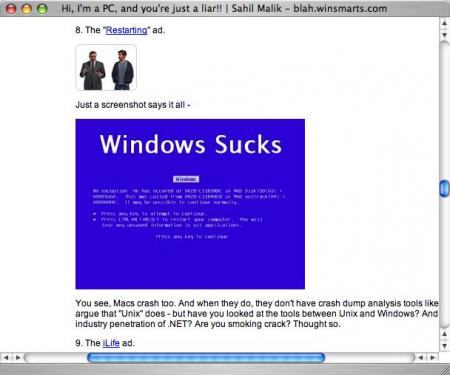 Hey, if someone wants to go on a rant about something, fine, I'm all for the first amendment. I've bashed both Windows (I own a Dell) and Mac (I own a Mac), but get a life, take your own photos and get your own server space. I do let people use my photos sometimes if they ask nicely first. Like here. And here.