In my hotel room there were two albums hung on the wall as art. Big Pig Bonk
on the left and a Simple Minds cover on the right. I'm familiar with Simple Minds (who doesn't remember the movie Breakfast Club?) But I must admit I'm not familiar with Big Pig. Apparently they're an Aussie group.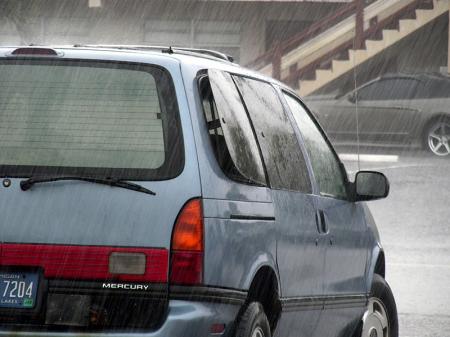 We had thunder, lightning and a torrential downpour in Fort Lauderdale. Some guests at the hotel left their back window cracked open on their minivan. I heard they had left for the Bahamas for a few days. Must have had at least a gallon of water flow into that car it rained so hard. I debated if I should go out there and try to close that window after the rain let-up but decided not to, I imagine it might be better to hopefully let it dry out instead of a a gallon of water trapped inside getting nice and steamy, yuck.
And finally some gas prices in Fort Lauderdale for my Hawaii friends who drive a lot.