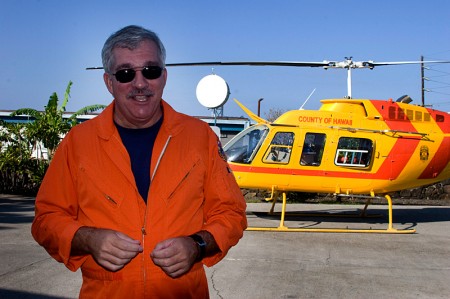 Terry K. with Chopper 2
Just found out a couple of days ago that Chopper 2 pilot Terry K passed away while on duty at the fire station. I was lucky enough to get to fly with him as a photographer and not as a patient in the Medevac helicopter.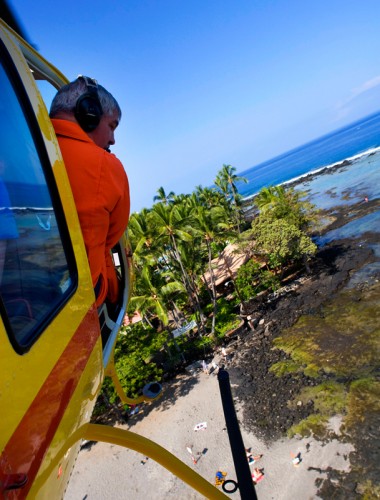 Last saw him having a good time in Waikoloa dancing with wife Joan. Actually I probably saw him after that but it's kind of hard to tell who is up in those helicopters when they fly overhead.
I'm sure he's used to the view from where he is now.