Brian just after finishing work to head out to the Kona Brew Pub before the movies tonight. Got lazy today and just used my cellphone camera.

My glass of Lilikoi Wheat Ale at Kona Brew Pub where we had just 15 minutes to drink it down and head back to the office to pick-up Andrea for the movies. Brian had the porter ale, Karen our designated driver had none, 'cept for a few sips of my beer and Brian's beer.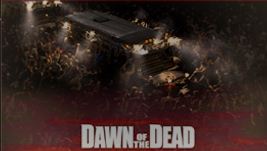 We all headed for the last showing of the night for Dawn of the Dead which meant we had the whole theater to ourselves. It was like Kona's version of Mystery Science Theater 2004. No need to be quiet as we could openly add our own comments during scenes. We liked the movie which was fast paced as opposed to the original George Romero 1978 version. These zombies are super-charged, none of this slow walking stuff which really added to the movie. If you want a scary, campy movie this one's pretty fun. Just put the brain on standby mode and have fun. Remember Karen and Andrea, you both owe me a movie each.