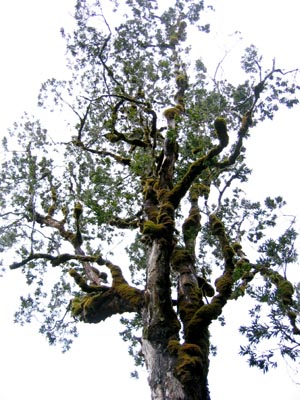 One of the many moss covered trees on the White Road hike to Waipio valley.

This time on the hike I took Joe our Sports Editor. This has become one of the favorite hikes for new staff members as it's pretty easy to hike and delivers on impressive scenery and views. Here Joe checks out the bamboo forest near the start of the hike. The first part of the hike to the overlook into the valley tends to be muddy with the rest being somewhat drier.

Some ginger plants growing alongside the trail.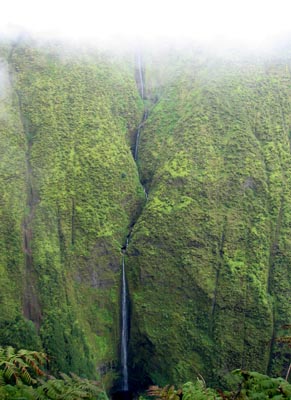 The view from the overlook. That waterfall is about 3,000 feet away on the opposite side of the valley. Although it was cloudy all the way to White Road in Waimea and it was cloudy on the first part of the hike the valley cleared and we had spectacular views from the back of the valley all the way to the mouth of the valley and the ocean.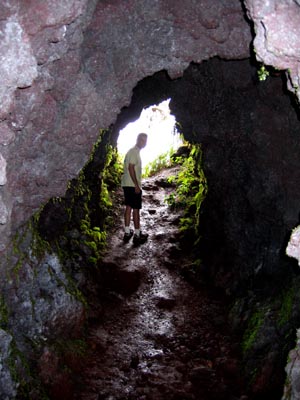 Less than 50 meters from the overlook as you continue back is this cave. This time I remembered to bring a flashlight though there wasn't much to see in there.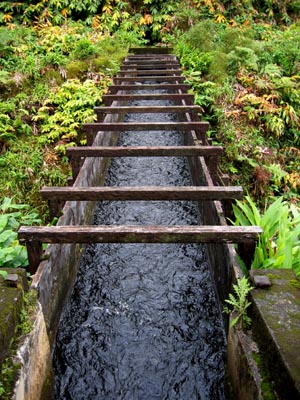 One of the many water flumes that sends water to the Hamakua coast. Some of the flumes have been damaged with the supply being diverted to reservoirs.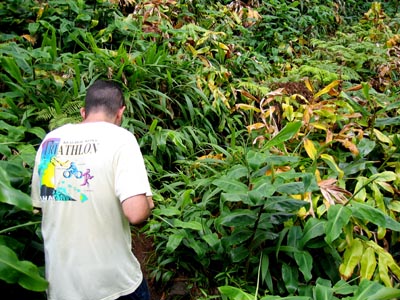 With all the rain the trail has become overgrown since I last hiked it.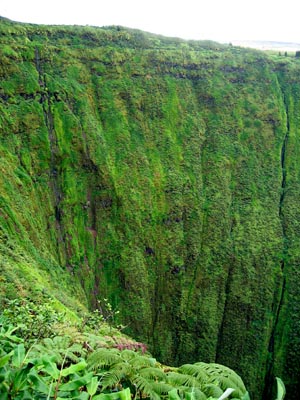 We went just about as far as we could due to the trails still being wiped-out from a landslide but here's the view of the back of this valley, one of the fingers of Waipio valley.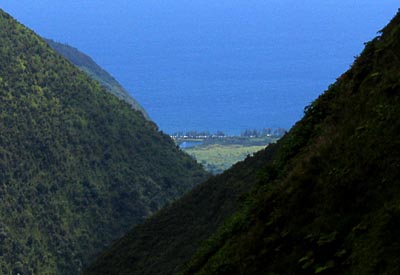 Here's the view in the opposite direction looking at the mouth of the valley with the ocean beyond.
I recommend this hike for everyone. It's not strenuous but expect to get muddy and be prepared for rain. If you want to try the hike yourself here's how to find it with a GPS unit.
Using WGS84 on a GPS unit these are the coordinates for the trailhead. Just go through the gate (there's a swinging part on the left) and head up the road.
N 20º 03.013′
W 155º 37.435′