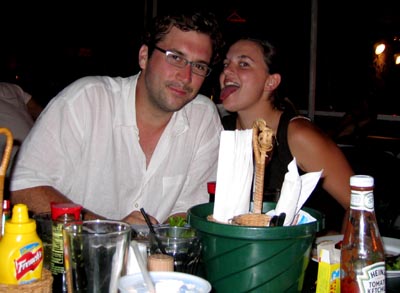 It's early in the night and Aaron, our new photo intern, hangs out with Carly his roomate over at Durty Jakes. Note that at this point things seem to be quite calm at this early stage. Thanks for the 1800's and beer Aaron!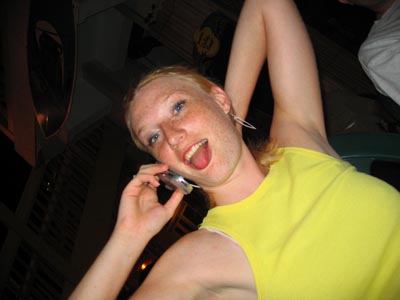 Andrea makes a few phone calls to get more people out and get this party started.

Aaron gets to meet Andrea. What's with all the tounge action?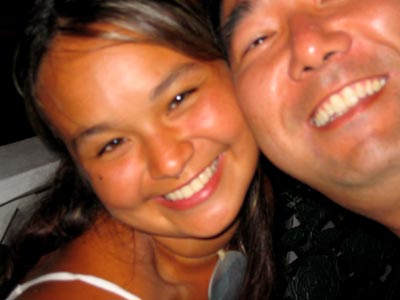 As they'd say on Wayne's World, "Extreme Closeup" of me Carolyn and me. It's not easy to compose these photos with my Canon s500, was so much easier with my Nikon CoolPix 4500 with the swivel lens.

Carolyn uses my cellphone to text message Travis. The message? "We want Peggy"

Ron, Peggy and Travis hanging out at Durty Jakes after Carolyn's special request for their presence.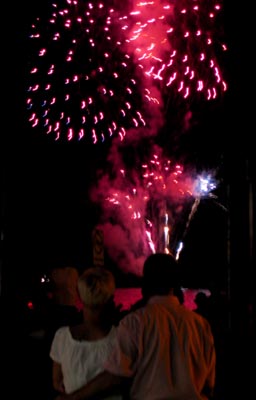 The 9:30p.m. fireworks show in Kailua Bay as seen from Durty Jakes.

Aaron starts to feels the effects of the alcohol and sits up on the wall and makes like a photographer with his cellphone camera.

Aaron's other roomate Carolyn. Must be checking out who's going up to Lulu's.

Aaron and roomate #2 Carolyn.

Andrea's friends Travis and Nancy enjoying themselves at Durty Jakes. They're staying at the Hippie Hut.

Dodgeball anyone? Rani made it out for the fireworks and set-up a date with Ron to go to Dodgeball. I think Ron used to be a professional dodgeball player in the minor leagues.

Travis perfroms some Sublime for the audience before we leave for Ocean's sports bar.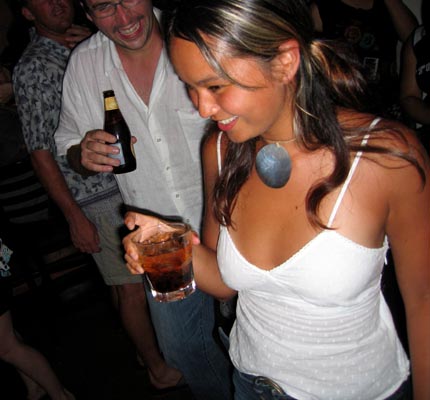 The new sports bar Oceans behind Hard Rock Cafe.

You're gonna have to study the other photos above to decipher who's bumping 'n grinding here.