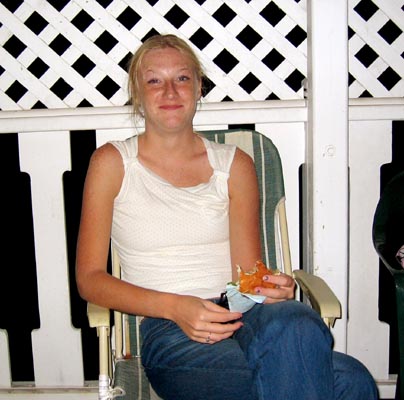 Andrea relaxing Sunday at Ron and Jim's BBQ. It wasn't really a cook-out since they had the grill on the lanai under the eaves. But there was lots of food, drinks and other pupu.

Travis and Ron earlier in the evening.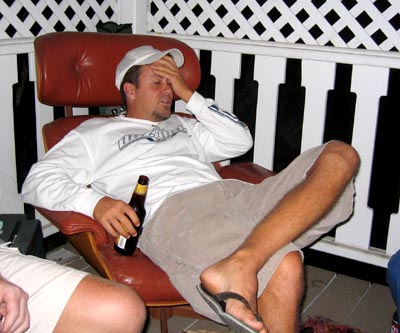 Travis a little later in the evening.

Carolyn and Ron transmogrify, was it mad cow?