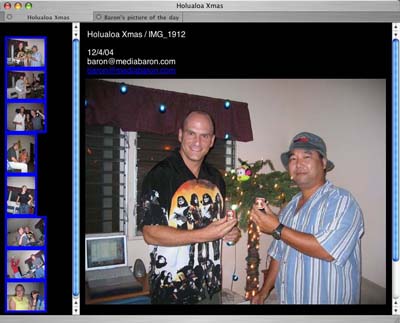 Christmas party at Brian's in Holualoa in conjunction with the Holualoa Light and Music Festival. Click on the image to see the gallery.

Not exactlly Xmas music, John Denver's Country Boy was popular. Who would have thought everyone knew the words?

More soothing holiday music as Brandon finishes his Metallica set.