Travis and his new digital camera at Cactus Bar & Grill, he was announced there over the loudspeakers, celebrity status but no access to the VIP section. Then again Travis isn't female which seemed to be one of the prerequisites to getting into that VIP section.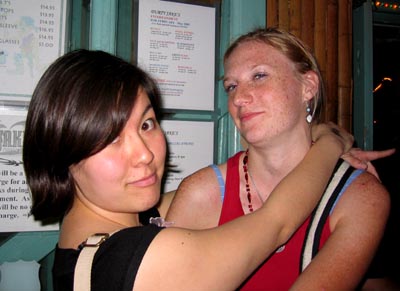 The Maile and Andrea reunion at Durty Jakes. Buddahead was the band playing.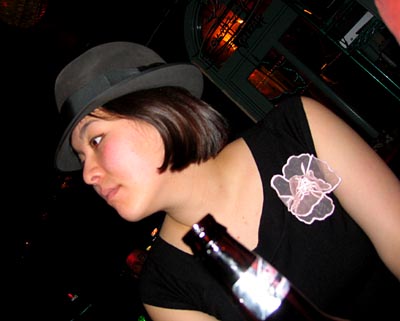 Maile with Mr. Wong's fedora.