Today was my birthday, it was also Fat Tuesday, so we headed to Izakaya-Kai for sushi then later to Durty Jakes for drinks. Pirate goodie-bags filled with plunder and party favors provided by Jaymes.

Brian gets our waitress to wear a party hat and looks like she's either giving us two thumbs up or assuming a Power Rangers pose.

Jaymes and Maile at Durty Jakes.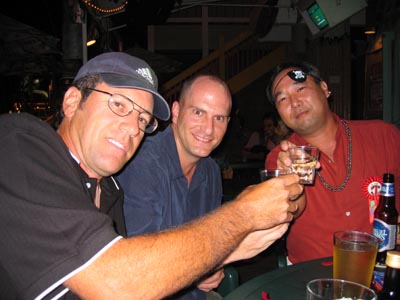 Some birthday tequila at Durty Jakes for Mike, Brian and myself.

The mess we created at Durty Jakes. Lots of photos taken, most edited out here to protect the innocent.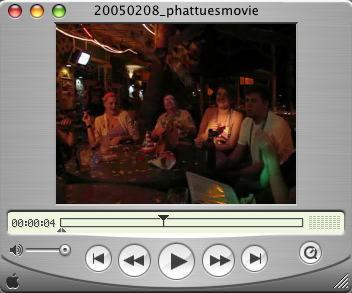 Click on the image above to see some confetti and poppers going off.

One last note. My designated driver Carly had her car hit while it was parked in the Coconut Grove parking lot and we were in Durty Jakes. Looks like somebody in a white or light colored vehicle hit her car and busted her taillight along with scratching up her bumper. No note left, they just split.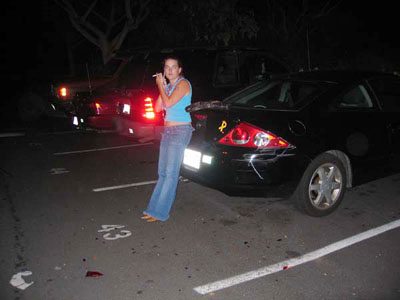 Waiting for the cops. Broken taillight pieces on the ground. If anyone saw what happened or knows of anything just email me. I'm guessing it was the vehicle parked next to us though we can't remember what was parked next to us. Major bummer.