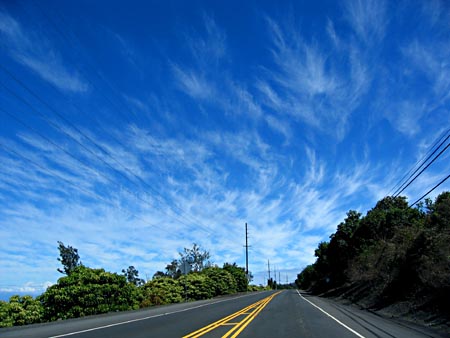 On my way up north the blue sky was filled with these beautiful feathery clouds, they looked like feathery wisps of hair or maybe gigantic snowflakes. There were other thicker clouds lower than these and even more dense nimbus clouds that I could see like an arm around Mauna Kea summit.
Up in Waimea it was rainy off and on and very windy.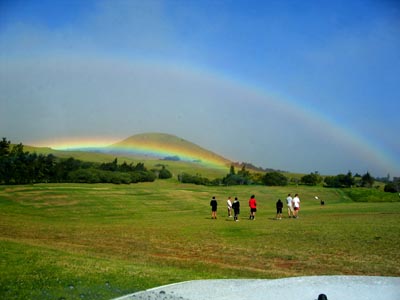 After an assignment at HPA I got back into my car, out of the usual sideways rain and very windy weather to be treated to a double rainbow over a field.

Another photo a bit more zoomed-in.
The weather is all over the place here, rain, wind, still have some snow/ice on the summits, clear blue skies in Kona. I think it's the lack of trade winds that gave us the hot sticky weather but blew the vog away. And now it's cooler and breezier than the past two days which is nice.