Had an assignment today at Kalopa State Park, a really beautiful place and found this ladybug on my back window. Not quite the love bug as i saw no #53 on it's back.

I also found some nice backlit ferns behind my car so I took some quick snaps with my little Powershot camera before I left. Not sure which one I like more, maybe the 2nd one below.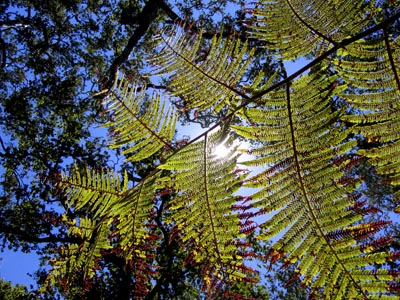 Blue skies and a nice change from the rainy weather we've been having lately in town.