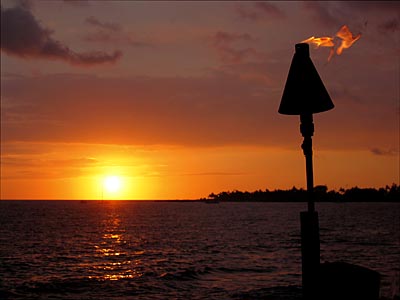 Another Kona sunset, this time from Huggo's On The Rocks as we bid our graphic artist Sunny aloha. As typical in Kona when that last bit of sun drops below the horizon people actually applaud it's performance.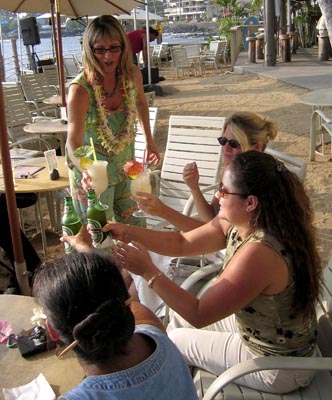 Toasting Sunny who's wearing the lei.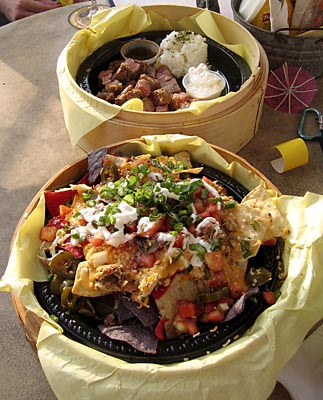 Some sunset pupu for us like nachos in the front and prime rib behind.

Digging into the pupu and drinks.

More toasts.

Some people had a bit too many of these.