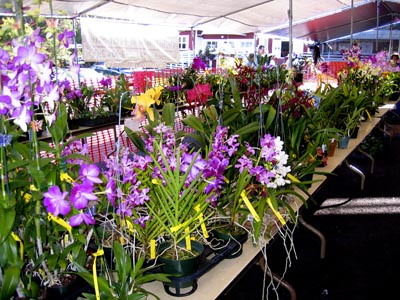 Lots of orchids at the Kona Daifukuji Orchid Show/Sale.

Orchids for sale.

More orchids. Amazing to see all the different types.

This bumble bee kept taking in the nectar on the back of the orchid flowers on the stems. It must have had a field day with all those flowers there.