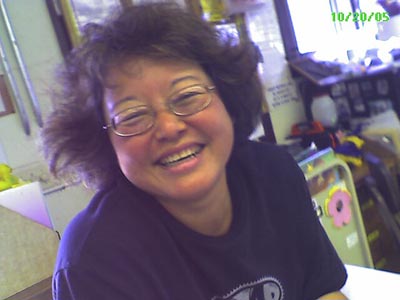 Dawn gets an extreme close-up at the Bond Memorial Public Library. Did I get that library name right?
I once joked with Dawn that I'd get one of those little librarian statues that shows a librarian shussing the patrons. She said none of that at her library, she may be noisiest one there too.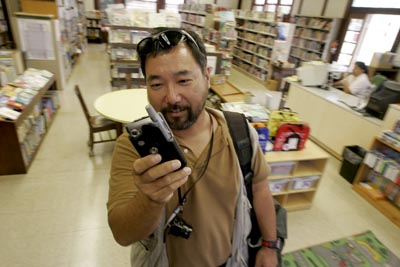 Dawn's photo of me taking a photo of her with my cameraphone.