Some Thanksgiving Day Cams. Click on above image for video.

Mike cuts up the Turkey, the 'real' turkey, not the Tofukery Travis had for dinner.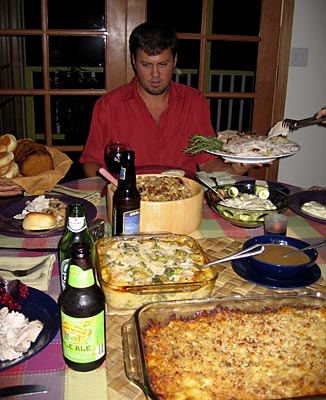 Travis with all the great food he and especially Peggy put together for Thanksgiving dinner.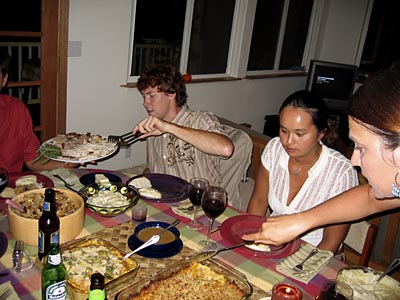 Joe and Carolyn make an attempt to put a dent into the vast amount of food we had as fabulous chef Peggy reaches in on the right.

More desserts than we could eat. We were more stuffed than the turkey by this point.