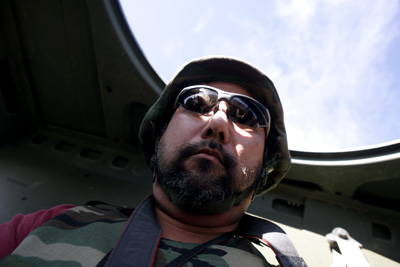 Riding in a five-ton army truck during a live fire field exercise at Pohakuloa Training Area. They required me to wear a flak jacket and kevlar helmet since they were using real bullets.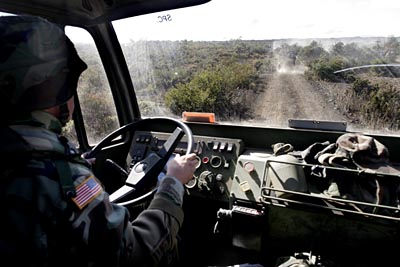 The driver in the convoy practicing what to do when coming under attack, a very real scenerio in Iraq. Pretty crowded in these vehicles, dusty and a very bumpy road.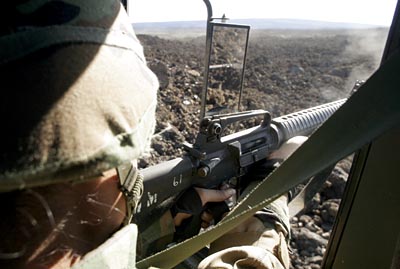 My view of the passenger firing upon some targets out in the lava fields.
See the Tuesday, Dec. 13th West Hawaii Today for another photo and the story. Or go to my SportsShooter.com page for more photos for awhile.