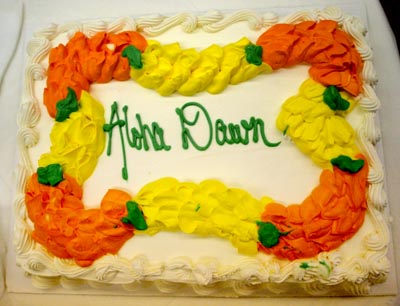 One of two cakes for Dawn's farewell from the Big Island. Dawn will become the branch head at the Kahului Public Library on Maui. Our loss will be Maui's gain.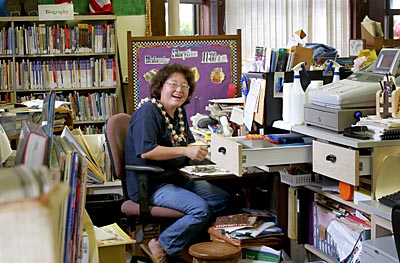 Dawn in her usual universe in what looks like chaos but there must be a method to it all.

Dawn and some of her library crew and friends all got together on her last day at work at the Bond Memorial Public Library. Notice the big stack of returns on the left as it was still business as usual at the library.

Dawn photographs her patrons in her library.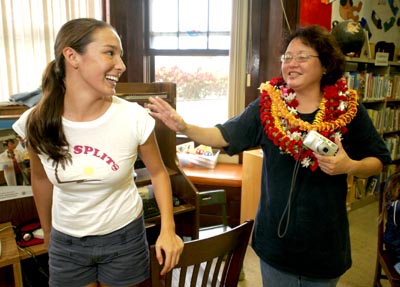 Another photo subject for Dawn's photo scrapbook.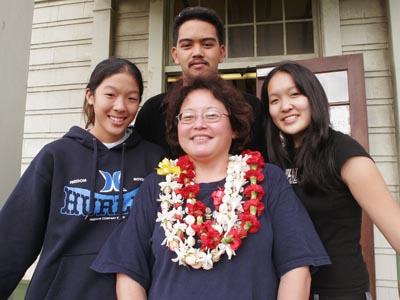 Dawn and her peeps.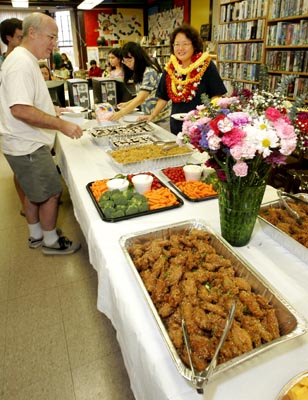 Food, food and food for the going away event.

Dawn with some Terminator shades on. But will she say, "I'll be back"?