Pigged Out tonight at Teshima's Restaurant. The Beef Teriyaki and Shrimp Tempura combo plate with all the fixins of miso soup, rice, etc. Finished it off with green tea ice cream.

It was a triple birthday dinner for Melinda, her mom and me as we all have our birthdays within about a week of each other. Here she is with her mom as I wonder why I forgot my camera but lucky for me my cellphone has a camera. A cute pair.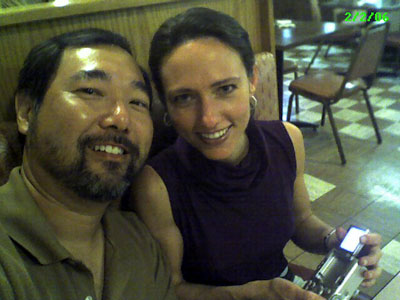 Me and Melinda via the cellphone camera. It seems like I'm surrounded by Aquarians this year, in the past it was always Leos. Is it the age of Aquarius?