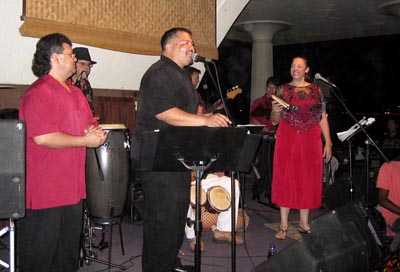 Not sure if it was the Latinos Band playing at the Windjammer lounge at Royal Kona Resort but the music was good, though we got there for only the last song. We thought our Advertising staff might still be there but they weren't.

Ruben jammin' on the percussion.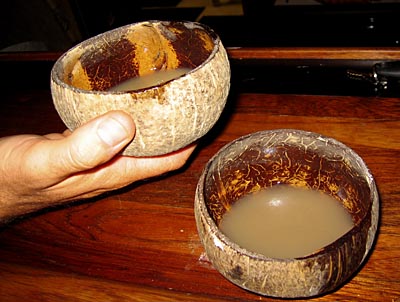 And finally a nightcap of kava at Kanaka Kava. Next week is Zack's birthday and he's gonna have a bash of a campout at his farm. Not sure if I can go or not, but should be fun with kava, bonfire, music and breakfast.