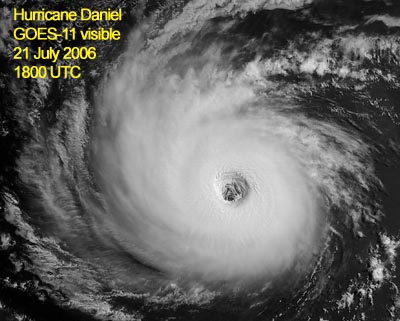 Here's what this bad boy looked like a few days ago.
Tropical Storm Daniel (downgraded from a hurricane tonight) is headed straight for the Big Island. We can probably expect rain, wind and ocean surge.
Lots of people are under the mistaken impression that Mauna Kea and Mauna Loa protects us from hurricanes but that's not true. These storm systems are so big it's like a Hummer barrelling over a rock in the road.
Be prepared for power outages. In my experience the outages don't directly come from the storms, they come from cars hitting utility poles from driving on the wet roads.