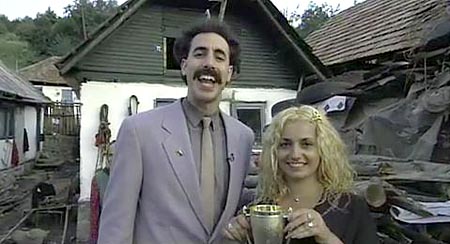 Saw the movie Borat tonight. I laughed, I cried…okay I laughed so hard I was crying. Some folks walked out of the theater during the movie, guess it was too much for them.

Some post-movie pizza as Kitty looks up Borat clips on YouTube. You can also find some of the clips on Borat's MySpace page.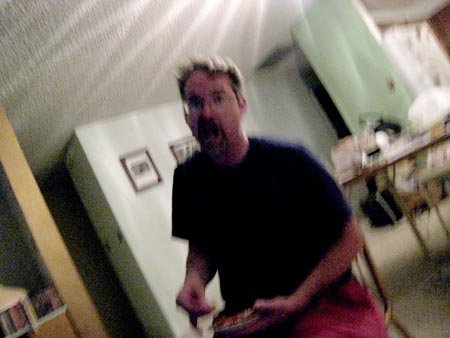 Brendan chomps on some pizza as some alien death-ray light shines over him.