Okay, I didn't post any Thanksgiving Day photos of the food we had, I was too busy cooking the stuff up and eating. Okay, it was pre-cooked but I did have to heat the stuff up, plus I was busy with the earthquake earlier in the day.
So the day after Thanksgiving I had the same turkey dinner, which was nice but here on day three I had to try something different. I was planning on making Juk, a turkey and rice soup but at the last minute I changed my mind. So before heading out to work I whipped up an adobo sauce, marinated the turkey pieces in it so I could cook it when I got home. The result is the turkey adobo below.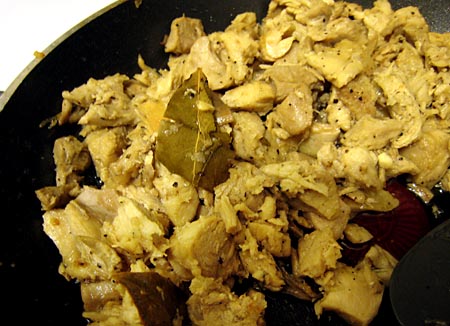 It came out pretty good and was a nice change from the past two days of Thanksgiving meal turkey. But I've still got turkey and fixings to go. Turkey tacos next?