Starting off St. Patrick's celebration at the Mixx Bistro.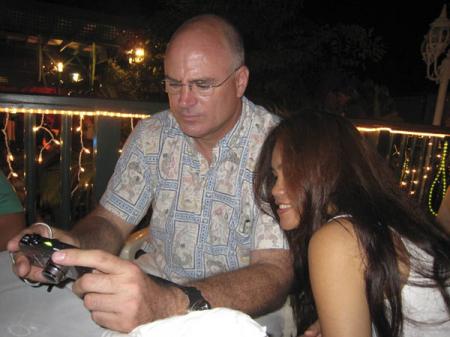 Glennon chimps on his new Canon PowerShot along with Melita (hey! That's the same camera I've got).

I'm not a vegetarian anymore, at one time I was a vegan too but that was pretty hard. But this vegetarian cashew vegetable noodle nest was tasty and filling.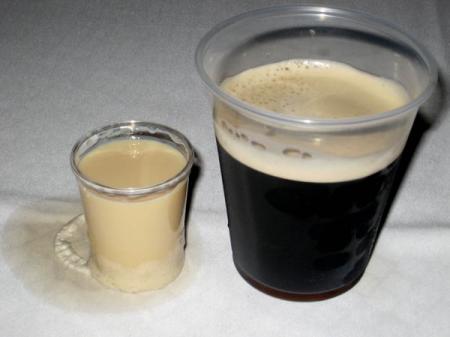 Don't try this at home kids, ask your mom for a real shot-glass. The Mixx decided to serve the Irish Car Bombs with plastic cups and plastic shot glasses. I dropped the little shot into the Guinness and it floated instead of sinking. It needed a bit of a nudge.
Then over to Durty Jake's after Bubba Gumps.
Mixx Bistro Irish music and Durty Jakes with Damien taking an Irish Car Bomb for the team (4.4MB)