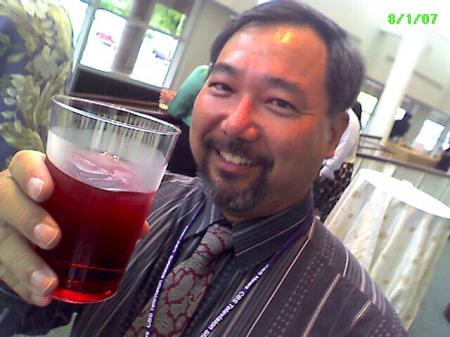 Yep, that's me wearing a tie. And my friends from the mainland here are wearing aloha shirts, it's the bizzaro world. Stoli-Cran in hand.
Deep fried plantains at the Mambo Restaurant. I also had Mojito before i dug into the food.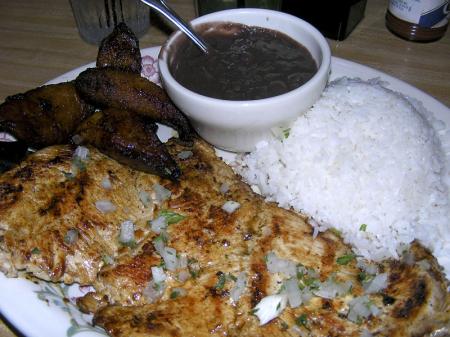 Grilled chicken, black & beans and white rice along with fried plantains a the Mambo Restaurant. All great food. The mojito was great too.