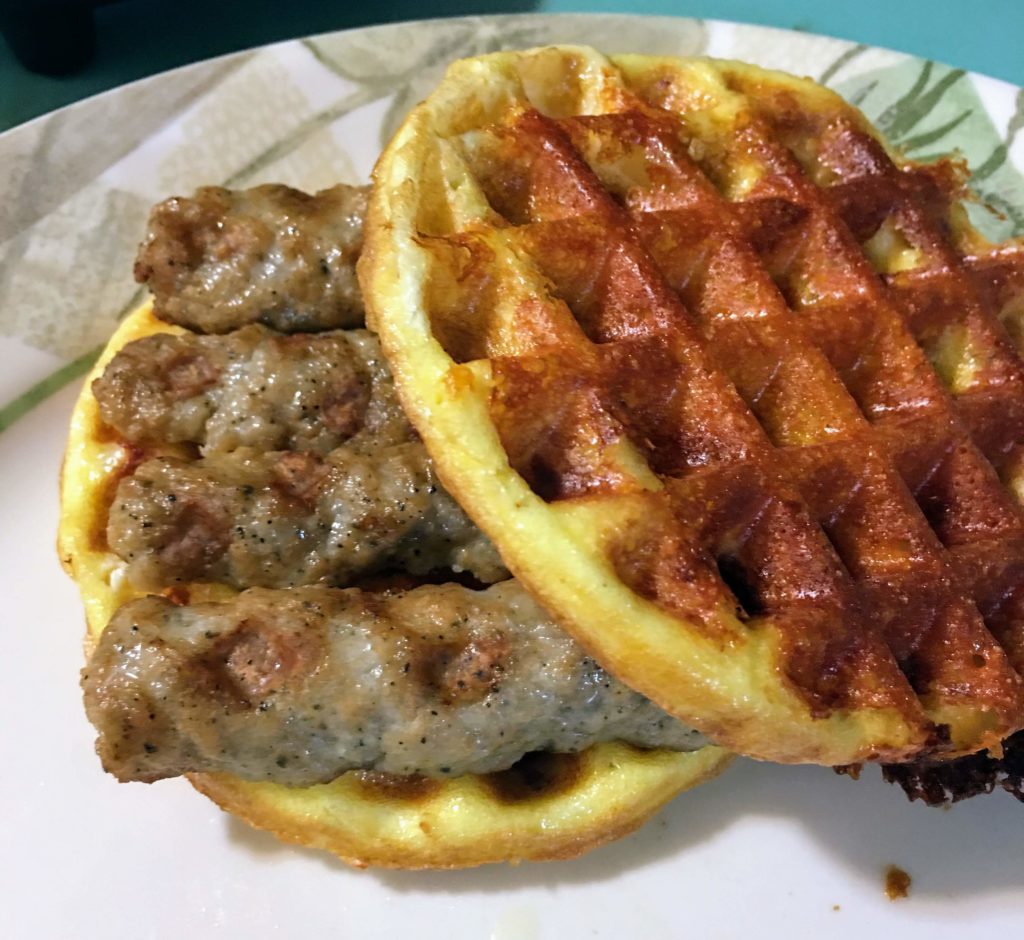 If you haven't tried the latest keto craze the Chaffle you're missing out. This is where you cook eggs and cheese in a waffle maker so you end up with a facsimile of bread for making sandwiches.
The recipe is stupid simple and all you need is a 4″ Waffle Maker that you can get cheap online.
Take a large egg, beat it then on a hot, ready waffle iron sprinkle some Cheddar Cheese on the iron, pour half the egg mixture on the sprinkle more cheese on top. After 3 minutes of cooking you'll get a waffle shaped egg piece that has a nice, browned, crusty outside from the cheese. Some people just mix the cheese with the egg and you can do that too but you will miss that crisp outside coating.
I added a little mozzarella cheese to the egg mixture and still did the shredded Cheddar Cheese sprinkles for the top and bottom of each Chaffle. One egg is enough to make two Chaffle pieces, then I slit two pre-cooked breakfast sausages lengthwise and put that into the waffle maker to cook. It's 3 minutes to cook each Chaffle and 3 minutes to cook the sausage so it's easy to remember.
Splash some hot sauce and whatever else you want on it, mayo or guacamole, whatever and you've got a delicious low carb breakfast sandwich.
Don't hesitate, get a little waffle iron and start cooking these. You won't regret it.