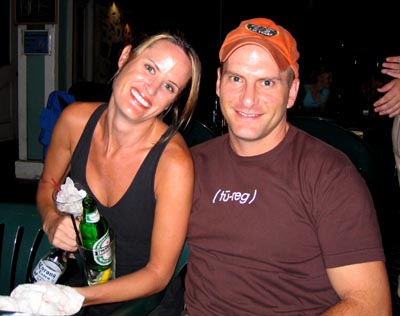 We started out at Bubba Gump Shrimp Co. for some Bubba Boilers (A Kona Brew beer with a shot for about $5.50) then headed over to Durty Jakes where our favorite waitress Kerri (on left) took care of us. Here she mugs with Brian.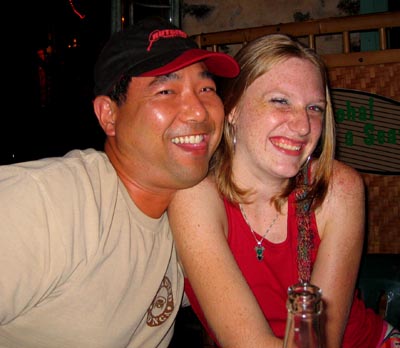 Brian snapped this one of me and Andrea in the short time we spent at Durty Jakes before heading up to Lulu's.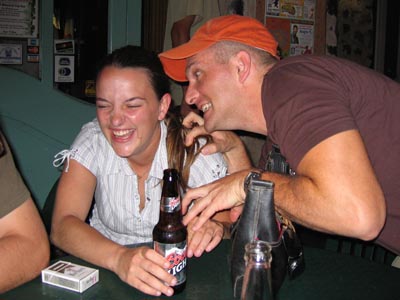 Brian greets Carly at Durty Jakes or maybe he's doing his imitation of a T-Rex.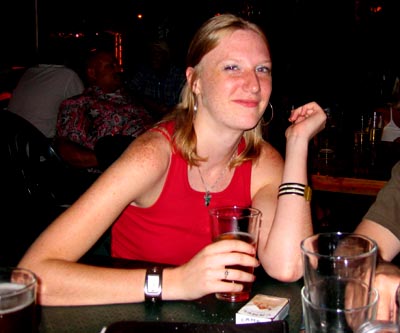 Andrea at Durty Jakes. We'll have to get one for her mom without a beer next time if we remember.

Then it was up to the Lobster Lounge which is the dance floor at Lulu's upstairs. Being Thursday night there was nobody dancing so we ended up having the whole dance floor to ourselves, it's much more fun and crowded on Fridays or Saturdays. Here's Andrea getting sandwiched between Carly and Brian.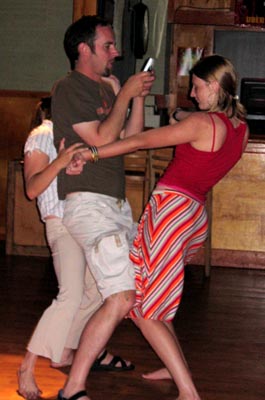 The girls tried to sandwich Ched, our page designer from the Las Vegas Review-Journal, but he was mostly interested in his camera phone rather than dancing with the girls. Priorities Ched, priorities.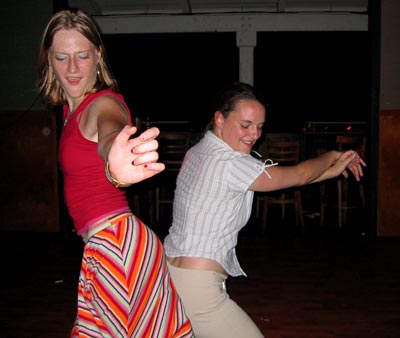 The guys couldn't keep up with the girls dancing so Andrea and Carly take over the dance floor themselves.