The lazy day started late with a trip to Paleaku Peace Garden in Honaunau down the road from Chula's goddess house. The retreat has a nice view of Kealakekua Bay and is a peaceful place.

Chula relaxes at Paleaku Peace Gardens in Honaunau.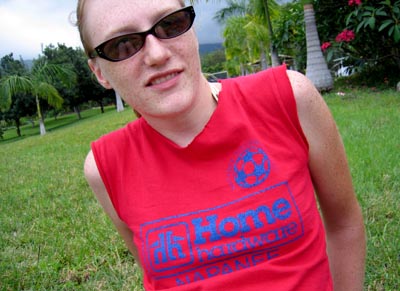 Another shot of Chula kicking it back at Paleaku Peace Gardens.

One of the statues at the peace garden. When I photographed this statue over 10 years ago I noticed that the bowl in his hand was actually a skullcap but since then it has been painted to look like a regular bowl.