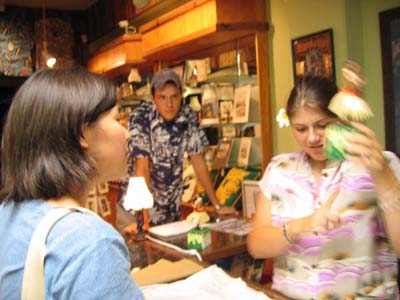 Maile, left, went into some haggle mode again to get some kamaaina discount on this hula guy clock for Tony's mom. Tony is from London, England and is visiting Hawaii. Maile met Tony in China and he will be teaching in Dalian where Maile was working the past few months.

The sales gal holds up the hula guy clock. One of only two left in the shop.

Me, Tony and Maile in the shop.