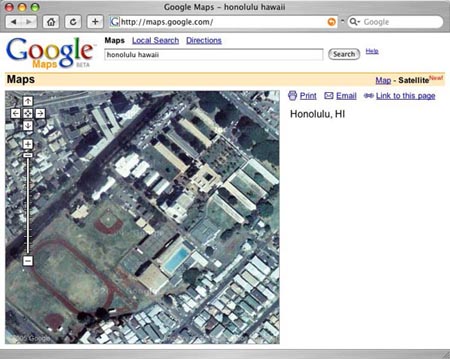 Here's a satellite image of my old high school…Go Bulldogs! It is a satellite image via Google's new map service. Yeah they do maps like MapQuest but they have a feature to switch on high resolution satellite images instead of just drawings of maps. Click on the above image to try it yourself or go to: http://maps.google.com/
I still think that NASA's World Wind software has more of a 'wow' factor but it only runs on Windows. The Google website works on Windows or Mac.
Okay, Google's maps are not 'real high resolution', I mean they aren't KH-12 spy satellite images that can resolve if you're reading West Hawaii Today or the Honolulu Advertiser in the parking lot but they aren't too shabby.