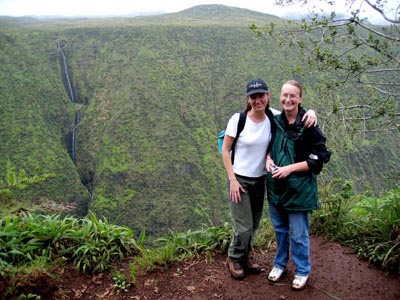 My hiking buddies. It always nice to be rewarded with a great view of waterfalls after the getting to the back of Waipio Valley at this overlook on the White Road hike. You never know how the weather will be back there. And a few minutes after this the clouds rolled in obscuring the opposite valley wall and the waterfalls. A good day for a hike when we did it.
That waterfall on the opposite side of the valley is about 1,000 feet away and probably that tall too.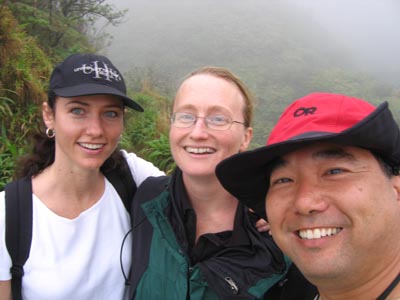 A pause for a photo.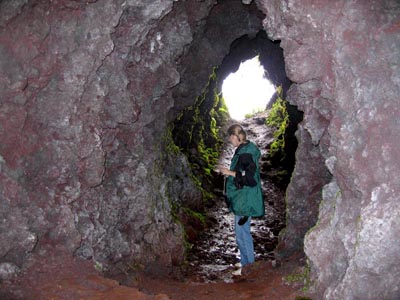 Abbie in a cave. The hike is so easy, even a caveman could do it.