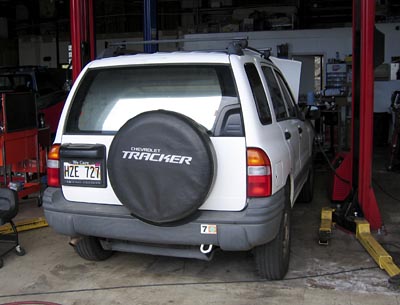 My car is still in the shop. It's a very sad story regarding the mechanics who were supposed to work on my car, one who is no longer around, anywhere and the other who has literally 'gone fishing.'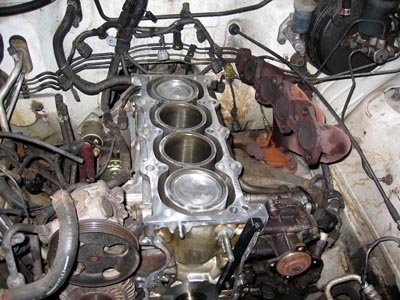 So a third mechanic called in to rescue my car has cleaned-up my engine cylinders quite spiffy and has to put it back together without having taken it apart.

All these guts have to go into the the engine above, or actually add to it. Like I said, the mechanic didn't take it apart and now has to put it back together. These photos were taken around lunchtime and by the time of this post the mechanic had already gotten most of it put back together. Fingers crossed the car will be ready tomorrow.
I'm buying a new car soon, I'm tired of paying for car repairs. My car should actually be running quite well after all of this and it does get pretty good gas mileage (24mpg/29mpg) but I'm ready to not have to worry about a vehicle anymore.