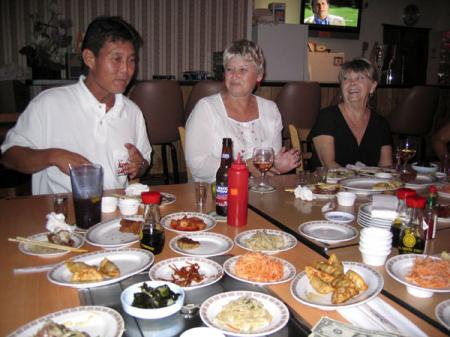 Time for another birthday, this time it's Dino at Ohana's. A multitude of pupu (appetizers), shots of patron, icy cold beers, karaoke, air conditioning and no smoking made the place a good call.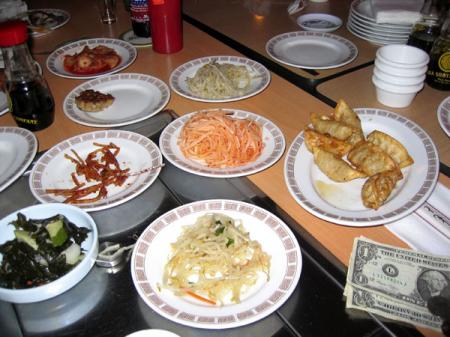 Plenty of pupu here. Kim chee, teagu, pickled turnip, mung bean sprouts, chicken wings, french fries, poke, hash, mandoo and more.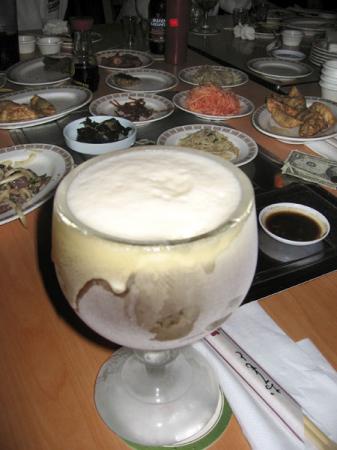 My frozen schooner glass filled with Golden Ale from the Kona Brew Pub.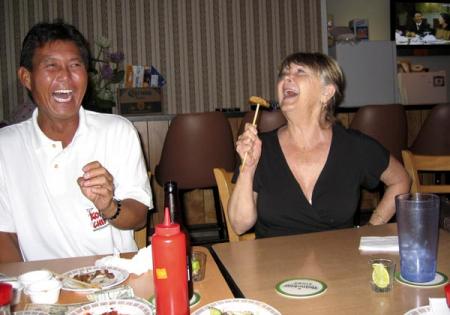 Dino listens as Dianne hits the high notes with her hash on a stick microphone.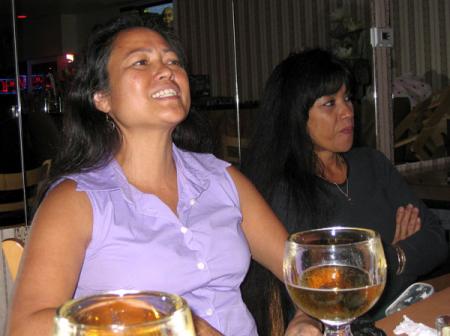 Verna and Priscilla listen to some Elvis reditions in the house.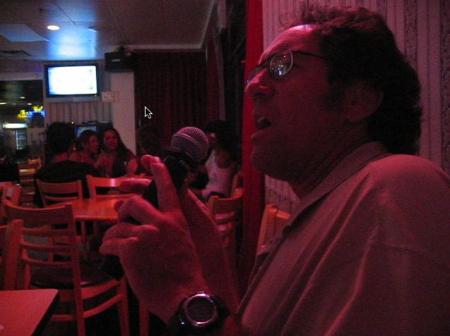 Karaoke Mike in action.