A few photo subjects as Mike and I test out my new Canon PowerShot SD800IS. Ain't that a mouthful?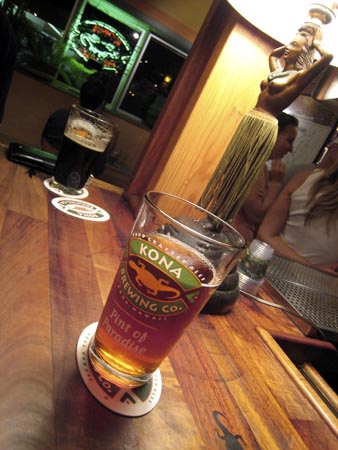 In the somewhat crappy lighting of the BrewPub Mike gets a shot of a pint and the beer goddess looking over a pint of Glennon's coffee stout beer. Click on the image if you're a photo geek and need to see the original jpeg image.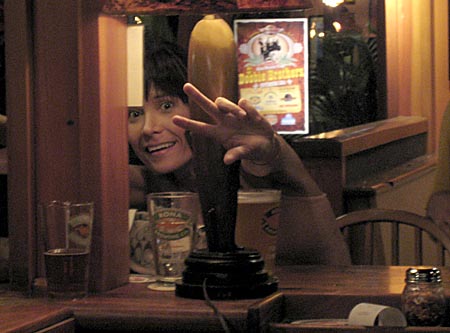 And since Mike was shooting away in the bar of course this gal thought he was zeroing in on her for a photo. She was really in the shadows, I had to lighten it up. Something like 1,600ISO. If you click on the image you'll see a shrunken down version of the original.

A greyscale shot of some brew.

And our last slice of Pepperoni Alii pizza.
I almost returned the camera today too. I thought the image noise and lens wasn't up to snuff. But then decided to keep the camera. Even though it delivers a 7.1MP image you can't expect it to perform like a digital SLR with a 'L' series lens. Canon geeks will know what I'm talking about. It does have a 28mm equivalent which is nice.