Got a call from Glennon, his buddy Fritz (that's him in the photo) was over with a cooler full of steaks brought from the mainland, Iowa (not Omaha steaks). So both of them spent the afternoon (and evening) trying to find the perfect grill. They found a suitable grill, not quite the Weber they wanted but that was impossible to find, it required some major assembly. I had to shoot this photo as it looked like a dad trying to assemble his kid's bike on Christmas eve with the instructions in Chinese.

Here are the instructions, some of the parts and it even comes with tools. They had to even put on wheels and hubcaps on this thing. Way more complicated that it should be when there's a bunch of steaks to grill and hungry guys.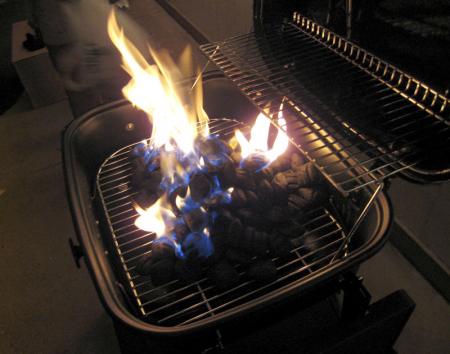 They finally got it together and grilled up a bunch of steaks for a late night steakfest with a bunch of us. Gonna have to put it to use again as we've still got a bunch of steaks.