Martini Mike mixes a few before we head over to the Cheap Trick concert at the Hilton.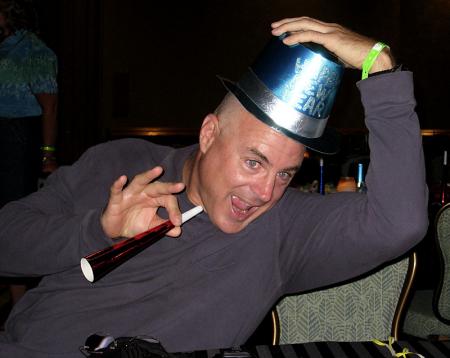 Glennon's puttin' on the Ritz before the show.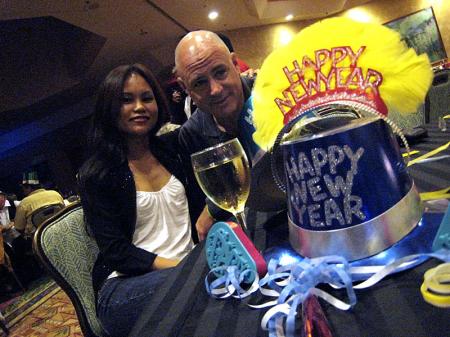 Melita and Glennon a few long hours before midnight.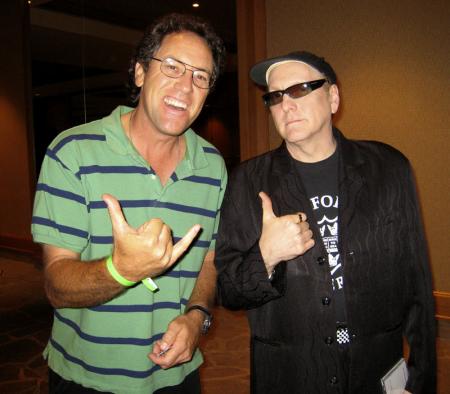 Mike and Rick Nielsen of Cheap Trick before the show.

Partied New Year's eve with the Cheap Trick. A great band and hey, they even have all of their original members.
Rick Nielsen plays
Surrender
with his five neck guitar. Sound at the Hilton is a little rough, especially for my little camera.