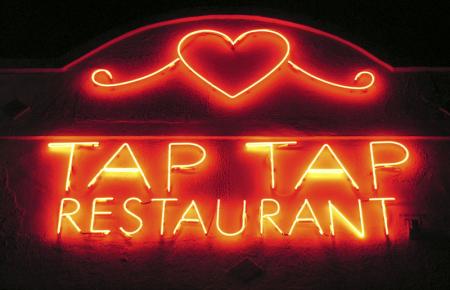 Hatian food tonight, I'll spare you the food photo. I've never had Hatian food before so I can't verify how authentic the food was. I had a kingfish with spinach, avocado, rice, beans and plantain patties.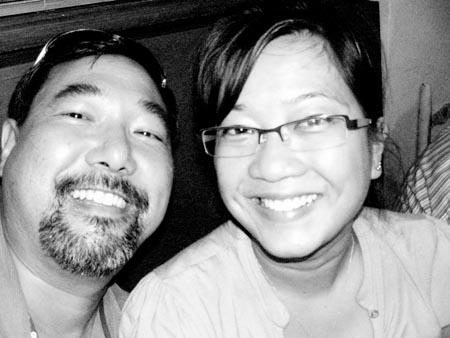 Me and Therese at Tap Tap. Therese had the stewed goat which was really good as she let me have some. I give the stewed goat a thumbs-up. The color was really bad in this photo thus the black & white render.

This dude was strumming out some Bob Marley and other reggae tunes at Tap Tap.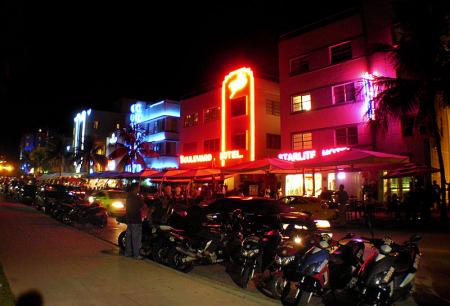 And I did finally get to have that long walk to work-off some of those rice and beans. Ultra-humid South Beach at night with its neon deco clubs, snail-pace traffic and no breeze. We didn't hit the clubs tonight, a bunch went salsa dancing the previous night.