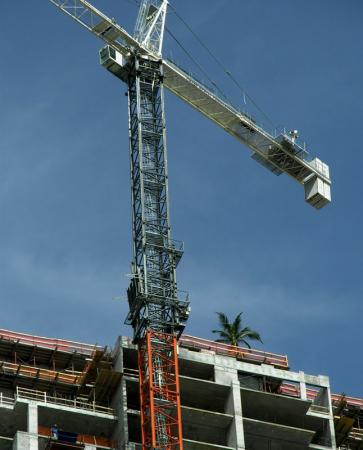 Despite the market dropping Miami is still building condos like crazy. Here way on top a condo under construction is a palm tree. Must have a cooler filled with Corona up there too under it.
The Miami skyline as I took a cruise on Biscayne Bay with the other photogs and journalists.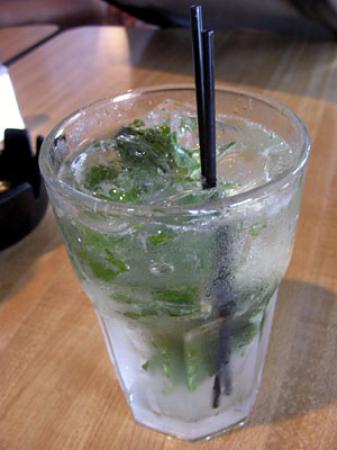 My last mojito in Miami at the Mambo Café.
And I had a great salad, I felt too guilty to eat another great Cuban, Hatian, Puerto Rican meal. At least until later in the week.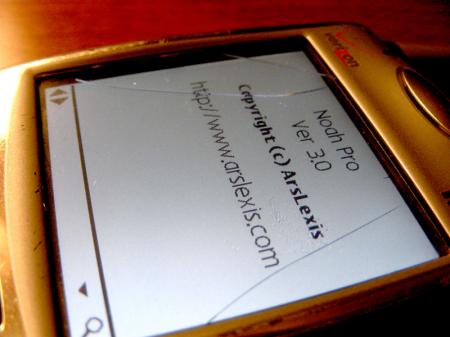 And while tossing my Treo 650 smartphone across the lobby onto the granite floor I discovered that glass does crack. It accidentally flew out of my hand and landed face first onto the hard floor. If I were an iPhone user I'd be freaking, but it's only the digitizer screen that's smashed, the color LCD screen is okay. I've already ordered a replacement for $11 with shipping and will fix it when I get back to Hawaii. AND unlike the iPhone my phone is still about 90% or more functional due to the hard keypad.
More news on the smashed screen laters as I'll be writing an article about it for Palm Addicts where I'm an associate writer and will submitting a story about it.