Okay, so I didn't get to Fisherman's Wharf but they did have a Boudin Cafe at SFO where I could buy a loaf of bread for the trip and a bowl of chowder.
Chowder in Boudin sourdough bread bowl. No Anchor Steamer, this was breakfast.
 
Posted via WordPress for iPhone. WP rocks.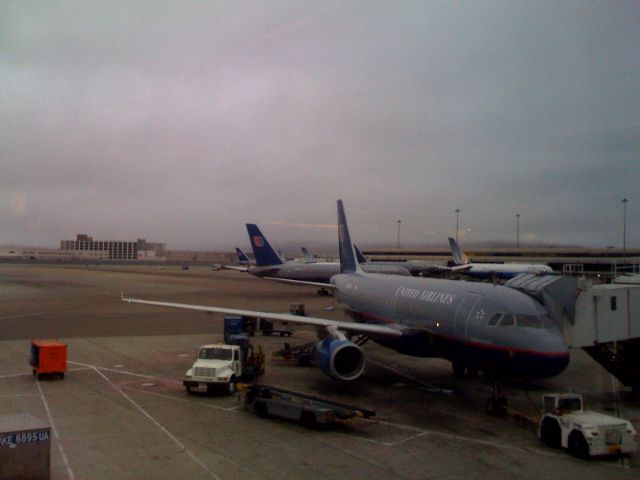 Fog, not vog in San Francisco.
 
Heading towards Lake Mead and the Nevada-Arizona border. I bought that GPS for the trip and it worked well. It didn't lead me to any cliffs at night or leave me stranded in the desert.
 
Sometime in the future the bypass to drive over instead of on top of Hoover Dam will be completed and America will be safe. When driving on the dam you have to go through Homeland Security checkpoints to make sure you aren't going to, you know, blow up the dam or some crazy terrorist thing. I've seen the movie The Dam Busters when I was a kid on late night TV and let me tell you I doubt my little rented Ford Focus would even chip away anything important from Hoover Dam. Most likely it would just be a stain on that solid, though they keep saying it's still drying, piece of concrete.
 
Water level getting low?
 
Blue skies, open road and a few hundred miles to get to Flagstaff. A long drive but pretty easy to get there. Note to self next time, stop at In-N-Out Burger in Kingman or Rosies on the Arizona side of the border. When I drove into Kingman I got some gas, bought a Powerbar and started eating that, then drove past the burger joint and wish I had known and eaten there.
 
And when I go to Flagstaff I got a standing ovation from Abbie!