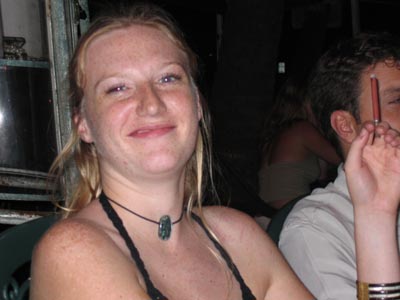 Birthday girl Andrea as we celebrate at Durty Jakes. Hard to believe it's been a year as we hoist a few to celebrate her 22nd Bday.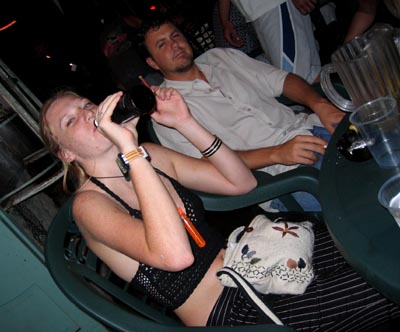 The hoisting with Andrea and Travis.

More hoisters with Carly's gang of family and friends visiting from the mainland.

Ron prays for beer.

Carly showers us with confetti and pop-pop thingies.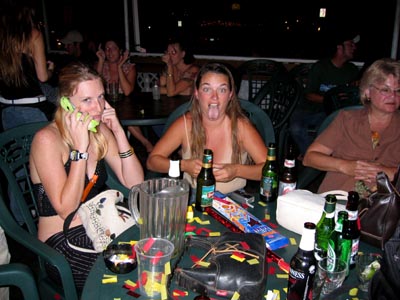 Andrea calling in her American Idol vote.

Andrea, Jaymes, Brian and Carly at Durty Jakes.