Had a late lunch at North Shore Grinds which isn't on the North Shore, I guess it used to be, but instead it's on 10th Avenue in Palolo Valley. I found out about this place via Cheap Eats on KHNL one night on their newscast.

Check out this menu, click on it for a larger more readable view. This is no ordinary plate lunch joint as you can see by the selection of food they have. Sure they all have rice and mac salad but stuff like seared ahi with cilantro pesto won't normally be found at your typical lunch wagon.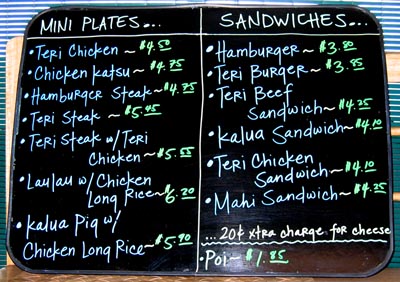 Here's a secondary menu on the side and there was also a third board that had some other specials on it one of which was already erased when I got there so it must have been pretty good.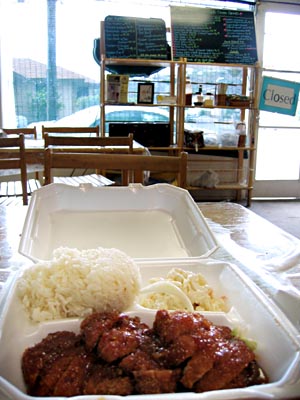 This place is pretty small inside with only about five or six tables to eat at. I did see people dropping by to pick-up orders and some would leave with eight plate lunches in bags out the door. Whoa! Either a hungry office or family was gonna eat well that afternoon.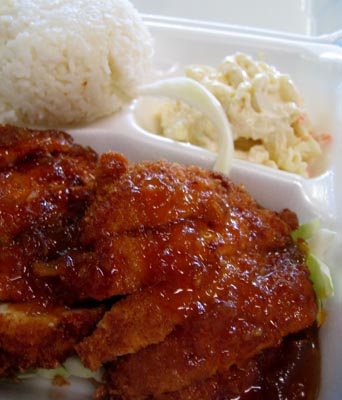 Here's a close-up of my breaded pork with apricot glaze. Good stuff though I'd like to try #19 next time or the fresh fish.

And before I knew it I was flying back to Kona on the last flight. That's Honolulu city lights down there.