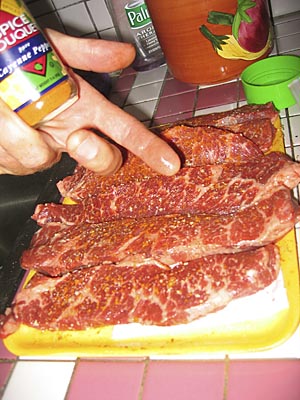 Mike kicking up some shortribs a few notches.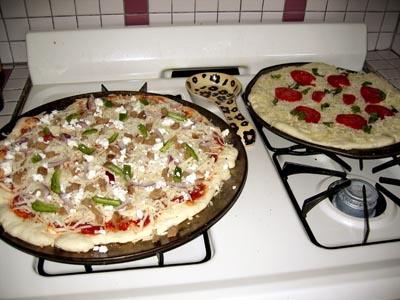 Some veggie pizzas by Travis.
We actually had more stuff but I was too busy eating along with everyone else to take photos. Everyone brought steaks so we had enough red meat to reassemble a small cow. The grill was crowded with the steaks, teriyaki marinated tofu and fresh corn.