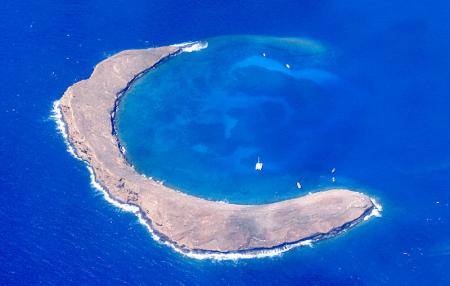 Headed off to Maui today for part of my vacation. Here's Molokini, a favorite amongst divers, as I descended into Maui after the short flight from Kona. I'm surprised that Aloha Airlines has resumed a number of direct flights, maybe they're trying to make up for Go! airlines' business.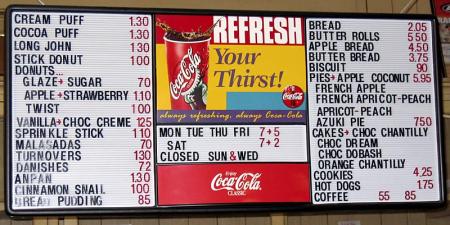 Okay, when you travel interisland you gotta dig on the local food favorites. One place that's a must is Komoda Bakery.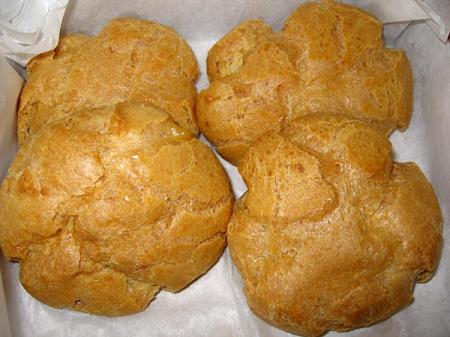 And what you buy at Komoda is creampuffs. This is the full-on fattening, airy-light outside and custard goodness inside kind. I could have eaten the whole box myself. Sure Maui has a Krispy Creme shop but I bypassed that and went for these creampuffs, that should tell you something.

Went to a lavender farm in up-country Maui. Light rain, fragrant flowers and cool weather was a nice change from hot and humid Kona and Kahului.

Dawn gets a photo of me getting a photo. you can see how high-tech my photo gear is to get that flower photo.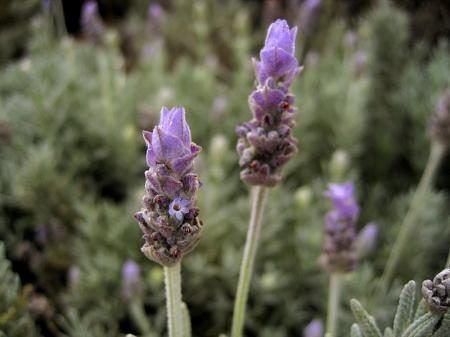 Alii Kula Lavender in upcountry Maui is another great stop. This Kula farm is beautiful and has a variety of lavenders growing there. They even had lavender sherbet which tasted interesting.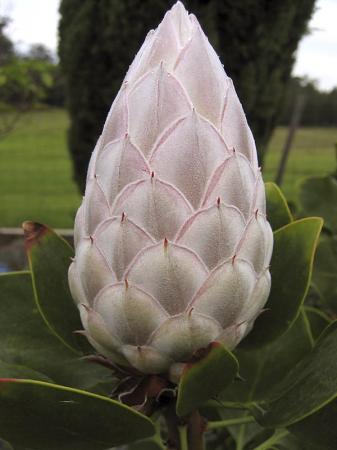 One of the protea flower buds growing on the farm.
Click on any of the photos to enlarge. I know most of these photos got posted late but hey, I had an earthquake to deal with.