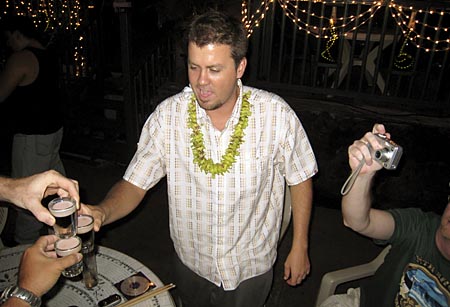 A toast to Travis' last day at work for the paper at the Mixx Bistro. Our toast was with a shot of some kind of Patrón XO Café coffee flavored tequila and some kind of rapsberry creme liqueur floated on top. Tastes like melted Häagen-Dazs coffee ice cream. See a close-up below.

Yummy but still 70 proof.

Jennifer had some kind of blueberry cheesecake drink, also quite the item.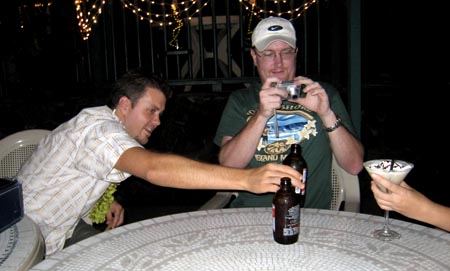 Ron gets a shot of Travis toasting with Jennifer.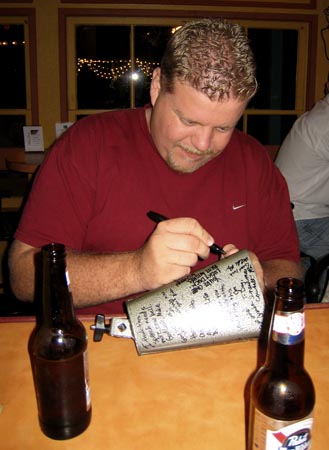 Jim signs Travis' cowbell keepsake of Kona.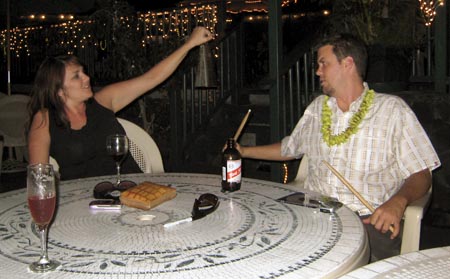 More Cowbell! Peggy assists Travis with his cowbell playing.
And if you don't know what's up with the cowbell maybe you should watch this.
And Gene Frenkle lives! See here