Had and early morning drive to Fort Lauderdale to make my 7a.m. flight to New York via DC. When we got to DC another jet was parked near our gate so we had at least a 1/2 hour wait before we were able to get to the jetway with a plane full of anxious passengers trying to make their connecting flights. I had plenty of time between flights so I didn't have any worries.
But when we were leaving DC we stopped on the tarmac and the pilot said we may have a 45min to 1.5hour wait for take-off due to the airport being so busy. We finally took-off, about 45 later than scheduled.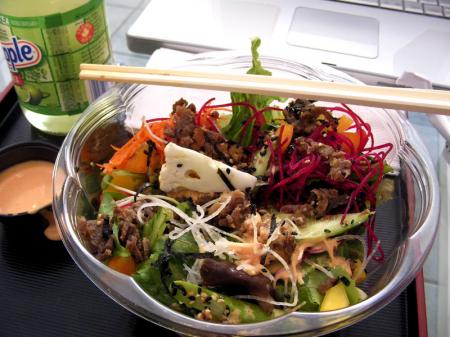 Once in New York I had a spicy rice bowl at a sushi joint in White Plains before meeting up with my NY buddy Jeanne to head to her house. Pretty spicy dressing and pretty ono too. No raw fish for me, marinated beef in this one.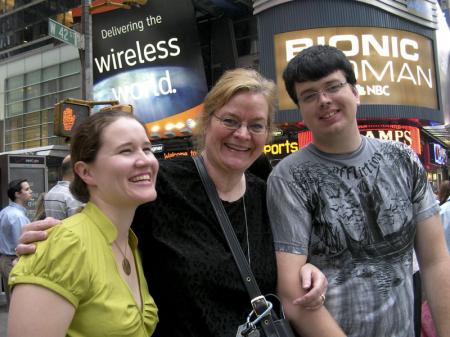 My guides to New York, Gabi, Jeanne and her son Trevor who gave me a lesson in NY transportation system and we went to see the Broadway production of "RENT."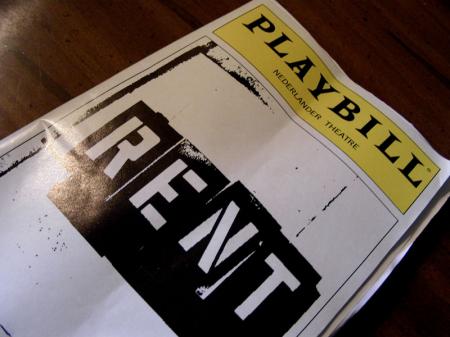 A great show, two of the original cast members performed:  Adam Pascal as Roger Davis  and Anthony Rapp as Mark Cohen. Tamyra Gray of American Idol was also in it and did a great job. No photos from RENT since I didn't want to get kicked-out. And I didn't really shoot much of any photos in the city since I was a bit tired after having only an hour's sleep. There will be more time for photos in the days to come.