WordPress is a great blogging application and it's what this blog runs on. One of the great things about WordPress is the ability to modify the underlying code so that you can customize it your needs. Because I like to put photos on this blog I needed to hack the code a little. The problem is that WordPress defaults to 128 pixel thumbnails which is pretty small. (This example is on WordPress v2.3.1)

That's a 128 pixel photo, pretty small huh? So I modifed the code to create 450 pixel thumbnails.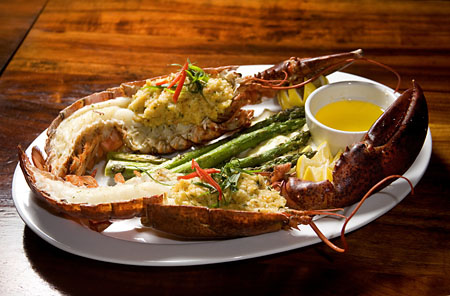 That's more like it at 450 pixels.Here's how I did it.
In your wp-admin folder is an includes folder and inside that is a file called image.php which is the file we will be modifying.

This is the old code that has the thumbnail size set to 128 pixels. It's on line 153 of the file.

Here's the file after being modified. It will set the thumbnail maximum long side to 450 pixels. You can set it to anything you want but I found 450 pixels is a good size that fits most template designs.Just modify the file and upload it onto your server into the includes folder. Now when you have a nice detailed photo you want to show-off just upload the image via the WordPress Dashboard by hitting the Browse button in the editor and choose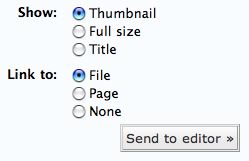 This will display the 450 pixel thumbnail on the page and link to the bigger original image uploaded when people click on the thumbnail. Like the image below.
Click here for another web tutorial on the same modification, but also for users of earlier WordPress versions than 2.3
*UPDATE FOR WORDPRESS 2.5*
Now you can set thumbnail size via your admin settings just go to:
Settings>Miscellaneous>Image Sizes>Thumbnail Size
Then enter what size you want your thumbnails to be, I set mine to 450 pixels