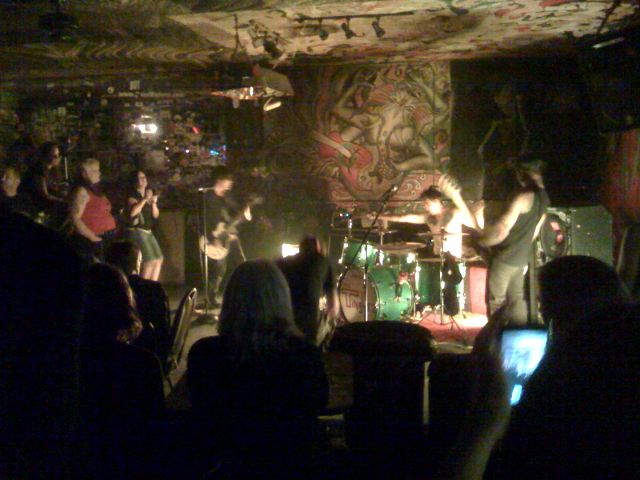 The Tinglerz at Double Down Saloon.

Had to park across the street, make our way past a couple of cop cars with lights spinning on the street in front of the bar, something about a car driving the wrong way on the one way street in front. Got to the entrance where some kids were unsuccessful at trying to get in with fake IDs, they card everyone here, even an old fart like me.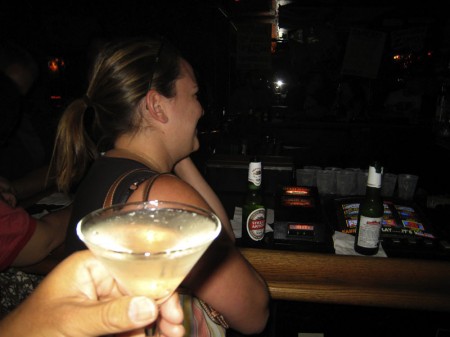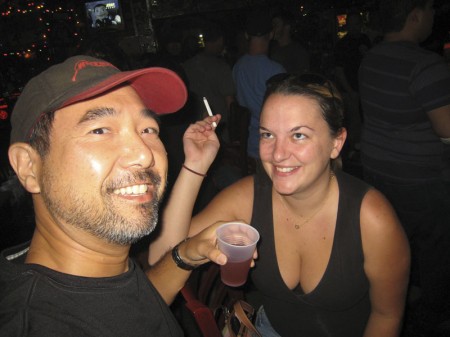 Baron with Carly and 'ass juice' in hand
I thought The Tinglerz was a good band, FSP was the typical speed rock I would hear on the Big Island by teenage kids so I didn't stay though the crowd liked them. I may have to go again tonight.
Free loud music, cheap booze, hepatitis shots not included at this dive bar. I love it!
http://www.doubledownsaloon.com