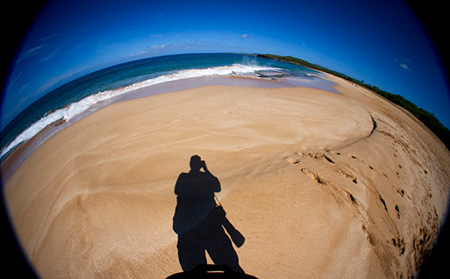 Some folks have been wondering what the heck was I doing on Molokai. Standing on a sunny beach of the western shore of Molokai as Oahu and the Big Island experienced a deluge of rain.
Well, I guess despite my pushing ahead with my internet product Hawaii 24/7 I'm still a newspaper photographer at heart, just not for the same old newspaper.
I shot an assignment for the New York Times on Molokai.
You can see the story here.
You can see a slideshow here.
You can see me taking photos of people taking photos here. It was a Canadian couple that I photographed and they included me on their blog. NY Times decided not to use the phallic rock photo, maybe a bit too lascivious for a family paper like them.
So if your birdcage is really missing my photos in a print edition, I suggest buying the New York Times once in awhile. It also makes excellent fish-wrap at the market.